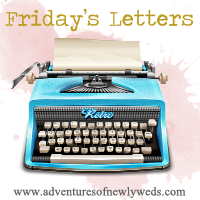 Dear Friday,
Why did it take you so long to get here? I am glad you are here but next time try not to take so long!
Dear Quick Chek,
Do you put liquid crack in your coffee? You had me up till 3am. I haven't seen 3am in a long time. It wasn't pretty and neither am this morning.
Dear Husband,
Thank you for the coffee this morning. I'm going to need that jolt to survive this work day.
Dear Little Gray Hairs,
Can you contain yourself a bit longer? This root cover up every 3 weeks is a little ridiculous. My wallet and my ego thank you.
Dear Neighborhood Black Bear,
Do me a favor and avoid the 7:45 feedings because when Bogart has got to go he has got to go!!! No more of this hostage situation. Cool? Thanks!