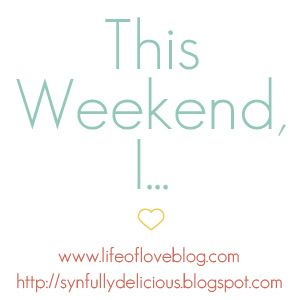 This weekend I did a lot of sleeping, coughing, vaporizing and humidifying.
Yep, I am sick. I haven't felt this bad in a long time. I hate being sick. I hate feeling lazy and week. On Saturday I attempted to clean some of the houses. I got through a few rooms and I was wiped out. On Saturday night I couldn't sleep or breathe. I felt like it was a asthma attack although I don't have asthma. Finally Sunday morning I made Brian take me to urgent care. After a check up and a breathing treatment I was diagnosed with nasty bronchitis. I was sent home with cough syrup, antibiotics, prednisone, and an inhaler. I'm out of work till at least Wednesday. I'm run down and I'm wiped out.
The one productive thing I did wall weekend was help my mom find a dress for my brother's wedding this coming winter. It was so weird being back in a bridal store. I haven't been in one since last April. It was so weird being stress free. I had no stress involved with this visit. It was perfect. I'm not in the wedding party so I have no stress about bridesmaid gowns, fitting into anything or wearing something some one else picks for you. Instead, the stress was all on my mom. We did find some of the most beautiful dresses for her to try on.
We found this adorable bridal shop,
Chrissy O
. Here were her favorites.
I loved them all. She was torn between the second and the last. Mom ended up going with the last dress. She went with a forest green. She is going to look beautiful in it.