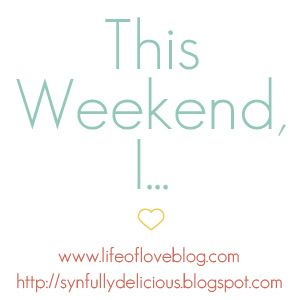 This weekend we were LAZY! I'm still feeling sicky and now my husband is under the weather too. He is such a whiner when he isn't feeling well. I kinda wanted to send him off to his parent's house.
We both worked the majority of Saturday which didn't leave much time for anything fun but I did take a little time to celebrate the weekend with a trip to Target. I love walking around that store by myself. I treated myself to a
new bag
(on sale), scarf, top and a little something for the house. I did a little gardening and took a nap.
Our work schedules don't always allow for Brian and I to spend a lot of quality time together. When we both work on Saturdays its hard to do anything together on the weekends too. We try and make Saturdays our date night. YUM, sushi!
On Sunday we had a family day. Sadly, my cousin's husband has filed for divorce. She is having a tough time with things so my mom planned a big family dinner so all of us could spend time together and take her mind off of things for a little while. I feel so terrible for her and her daughter. It's times like this when family really matters.
I finally set my blog up with Bloglovin last week.
Won't you consider following me and some of the gals here!