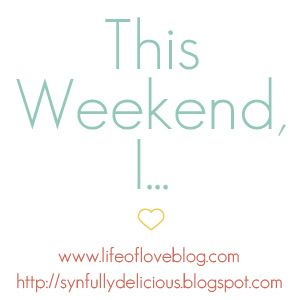 A day late....
This weekend I:
- I started off the weekend rather exciting by falling asleep while watching I Found The Dress on TLC. I'm still a sucker for a wedding show.
- I spent my entire weekend with this little cutie. My nephew just turned the big 4. He has so much stuff and his poor parents have no room in their house for another toy/truck/tool or car and he has more toys than anyone would know what to do with. Instead of buying him anything else we spent the entire weekend doing anything he wanted. We built forts, ate at his favorite places and eating his favorite foods. We also spent all of Sunday at the park.
- We also got quality time with my littlest nephew. He is such a sweetie and getting so big.
- After our nephews left this very tired lady took a nice long lap. After I woke up I enjoyed a bunch of Real Housewives of New Jersey episodes.
- Brian and I finally starting doing stuff that needed to be done around our home. It feels good to get rid of some stuff. I got rid of 2 more bags of clothes. Donated some and gave some more to friends.
Hope you all had a lovely weekend. Can't wait till this coming weekend! Starting Thursday I'm off for 5 days. Hello Memorial Day Weekend. Even if your rainy I'll welcome you.
Also, I can't ignore the fact that my heart is currently breaking for the families suffering in Oklahoma. My thoughts are with you all.