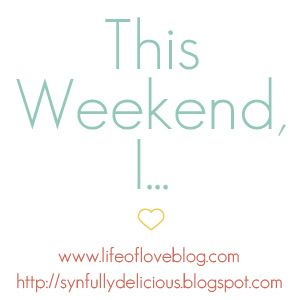 This weekend I...
Wish I could be blogging about exciting stuff like hanging out in the pool, catching a tan while driving an ice cold bud light with lime. But no, that is not how my weekend went at all.
- Instead I spent this weekend sick. Horribly, nastily, and on the couch ALL weekend sick. Started off late Thursday night, doctor's office on Friday and knocked out the rest of the time. Looks like it's another case of bronchitis. I'm having a tough time breathing and my sinuses are on fire. I was just sick back in early April. Ain't nobody got time for that.
- Being sick makes me cranky, whiny and needy. I hate it. I was such a jerk all weekend. It's been about 90 degrees and I just could not get cool even with the AC all the way down to 68. I think my cheapo husband's wallet might be crying after this weekend.
- Television this weekend was pretty terrible so I caught up on some old movies I've been wanting to watch but haven't had the time. Pitch Perfect was AWESOME. I know I'm about 6 months late on that one but it was great. I also watched He's Just Not That Into You. I'm about 4 years late on this one. I read this book years ago when I was in a relationship with a guy that was just not that into me. I loved the book. I may even have it with notes around this house. The movie was good. Nothing fantastic but just made me dislike Scarlett Johansosn a little bit more.
Maybe next weekend I'll have a great time and have lots of awesomeness to blog about.
What exciting or non exciting things did you do this weekend?