Happy Friday friends!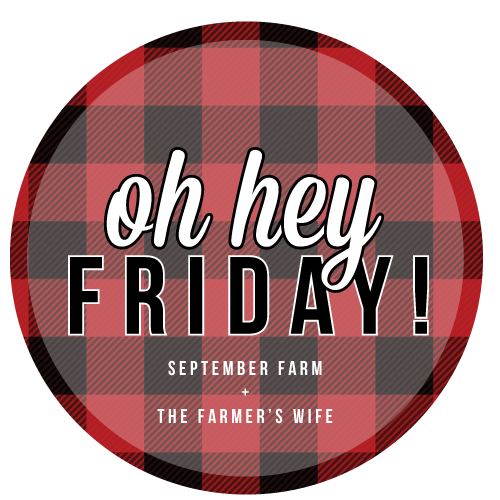 Here are my 5:
1. Yesterday and today I took sick day.s I feel like I'm coming down with something. I don't ever have time to take care of myself so although I stayed home my husband took Jack to my in laws for the day. I hate being away from him but I needed time for myself to sleep off whatever is plaguing my body.
2. My new Chi! My flat iron broke last weekend (It has been about a week of bad hair days) I have had that flat iron since high school. Would you laugh if I told you I graduated in 98? That darn thing was about 20 years old. I bought a Chi on Amazon for a pretty good price. I had lots of suggestions but this one for $75 was perfect for my price range. It also came with a few styling products so that was a happy surprise.
3. Online Shopping- I can't remember the last time I went shopping... at a store! Those darn coupon codes and Amazon Prime make life way to easy. Plus I'm a sucker for the "Spend $59 and get free shipping". Thanks Hobby Lobby! I went on their site to buy 2 cabinet pulls and turned out spending $61! On the other hand, waiting for the packages to arrive and trying to get home before my husband on the day they are supposed to arrive! He would kill me if he really knew how many packages get delivered.
4. Bagels- Those little figure killing bits of amazing, I love you! Toasted, butter, cream cheese, bacon and egg; I'll eat them every single way. YUM!
5. Laguna Beach on the MTV app- All of the seasons of Laguna are now streaming on the MTV app. I'm so excited. I just love all reliving the mascara running drama with flare jeans, ginormous sunglasses and extra large white hobo bags!
Hope you all have a great weekend.