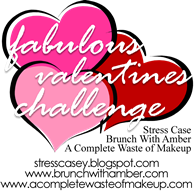 Today's challenge
, not really more like Tuesday's Challenge, Worst Date Ever and because I'm behind Wednesday's challenge too
I still shake my head when I think about this one.
I had just gotten out of a 1 year abusive relationship. As I was going through the healing process of the end of that type of relationship I decided to not date anyone . After about 6 months friend of mine thought it would be a good idea to set me up on a blind date. In the mean time I had been spending time with another guy I really kinda like so I did go in with a closed mind.
It was so memorable I can barely remember his name...Seriously!
We met at a Irish Restaurant and off the bat I thought he was a little older then I was. I think I was about 24. He def had a good 10-15 years on me. Initial thought, what was she thinking!?!?! There wasn't much chemistry and to be honest I went into the date on the defense. The
best
part of the date is when he took a call from his EX WIFE and 5 year old daughter. I mean really? Don't get me wrong there is nothing wrong with talking to your daughter at the table but then a 15 minute conversation with your ex wife? He could have very easily excused himself from the table. I thought the date couldn't get any worse but it did. He insulted my SHOES! Never, never, never make a crack at my shoes! That pretty much sealed the deal! I mean who insults their date the first time meeting some one?
As we left the restaurant I let him drive away first so I could go back in and have a drink at the bar by myself. Definitely the best part of that night!
What are some of your date horror stories?
Now on to Wednesday's challenge...
Valentine's Outfits
SInce Valentine's Day is on a Tuesday this year Brian and I will most likely do something fun the weekend before. We have a gift certificate to our favorite little Thai place so we will probably end up using that for a nice dinner. We have also been hiking a lot this winter...I mean its been in the 60s this week. So I'm hoping to do that or get to the gym together. Thanks to MyFitnessPal I have gotten serious about losing weight and keeping track of everything. We have been working out hard core together.
I'm thinking of actually wearing something cute but not to fancy out to dinner.
This is what I wore last year when we went to a winery and dinner for Valentine's Day.
You can't see the bottom but I have on blue skinny jeans and over the knee black boots.
This is what I'm planning on for this Valentine's Day.
I just bought this shirt at Forever 21 and I LOVE it!
I have the wide leg, high waist jeans that are fantastic for my shape.
Just don't have those just mint shoes or a similiar clutch.
I can work on that.