I'm pleased to be linking up with Neely today. Since my blog is under a year old I'm still trying to build a good fan base and give my followers interesting things to read, insight and inspiration. A little networking will do me and my blog good. I started my blog to chronicle the months leading up to my wedding. Quickly it transformed to daily posts about my life, weight loss struggles, newest obsessions, stress, FUN with some interesting wedding information thrown in here and there.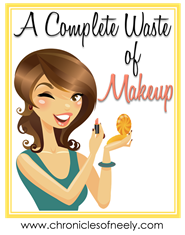 Just a few facts about me:
I'm Kristina, a 30 something NY/NJ girl.
Grew up in NYC and the suburbs.
Ventured to the awesomely tacky state of NJ to buy a house with my fiance.
I work as a program director for a non profit in NY that specifically works with children and adults with Autism.
Bride to be getting married in 2.5 MONTHS!!!
I come from a fantastic family. We put the
"FUN"
in Dys
FUN
ctional!!!
I've got a great guy by my side. Can't wait to be his Mrs.
Animal lover, shopoholic, Essie nail polish fanatic, softball player, NY sports lover, music and live show addict.
I enjoy a good red wine and a nice dark beer.
Always up for trying new food.
My Nickname is Rottweiller.
My Bogart
My future husband
Favorite photo of us.
Here are a few things I love...
Faithful followers, thanks, as always. Happy reading. New friends, Thanks for stopping by. Hope you find some interesting stuff and visit again.
Engagement post
here
Engagement Photo Session
here
Wedding posts
here
I'm a lover of
Michelle's
Oh How Pinteresting Link ups on
Wednesday
I occasional link up for SOS, Steppin Out Saturday to show off a little bit of my
fashion
lovin.
I'm an aspiring
Do It Yourself-er
Occasional
Twitter
complainer
I'm a lover of pretty things so I've become a Pinterest
ADDICT
Hope you found a new blog to enjoy with the rest of your daily reads.

Tahnks again for stopping by
xoxo
K