Here are just a few of our thank you cards to our vendors, hair dresser and make up artist. I'll save the family and friends thank you card after we send them out. I don't want to spoil any surprise.
This thank you is for all the incredible people at our venue. They were beyond wonderful!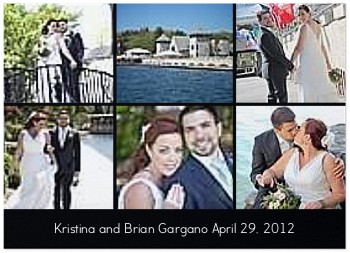 Clique Chic Black Thank You Card
Caitlyn did all of our make up and she was amazing! She made me look better than I could have imagined. I know she needs pictures for her portfolio. The inside photo is an up close shot.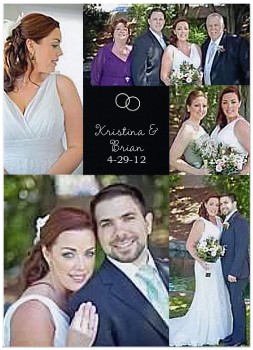 Everlasting Rings Collage Thank You Card
This one is for our hair stylist. I wanted to get a few shots of my hair for her portfolio. She did everyone's hair so the inside of this card has a large picture of all of us gals.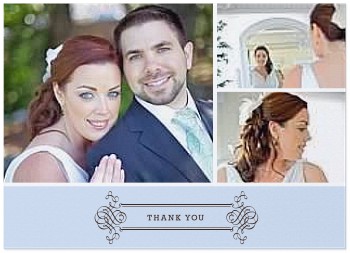 Vintage Scrolls Thank You Card
I think it is so important to send appropriate thank you cards especially after important events and wonderful service. I really tried to personalize things as yes I could. I hope they like them.